You can also implement a new management system quickly.
It could be just in few months.

How come it's so fast and up to 8x cheaper ?
The magic is in the system we bring...
is based on OpenSource and rolling the ERP world

Revolution in company
management systems (ERP)
No more legacy, proprietary solutions, but new technologies, modern designs that overtake competitors.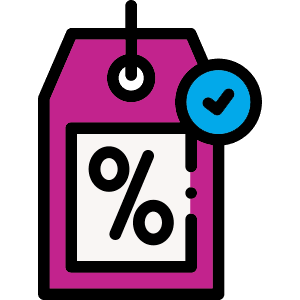 ​
The best value
for money
It will be difficult for you to find a system on the market that is comparable in terms of community, features, scalability and speed of development.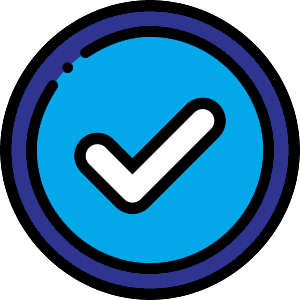 An affordable solution
for every business
You can be a start-up company, a small team, or an already well-established player in the international market - no matter the size. Odoo will always satisfy you and grow with you.



​
Quickly deployable

Many areas and functions are already prepared in the system as standard, or they can be adjusted by "just clicking" - without demanding programming effort.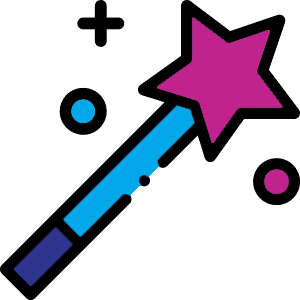 Perfectly and easy customizable

Odoo is an open platform so easily anything can be created. In addition, you can use the App store with more than 43K+ applications. .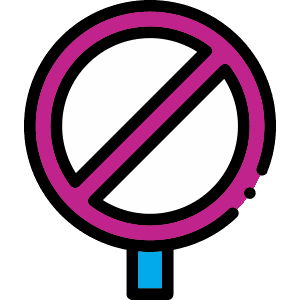 ​
No more compromises!

Price, value, features, scalability, adaptability, mobility... Just Odoo :-)
Indicates the trend of systems development
The combination of a huge range of benefits while maintaining an excellent user experience and a favorable licensing policy makes Odoo forefront of the market. Today they want other systems like Odoo.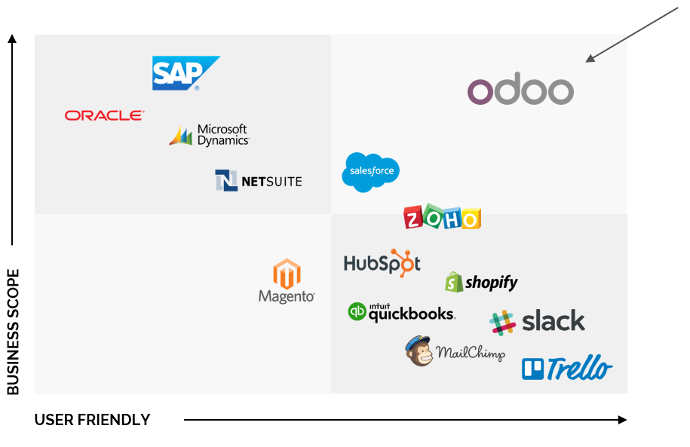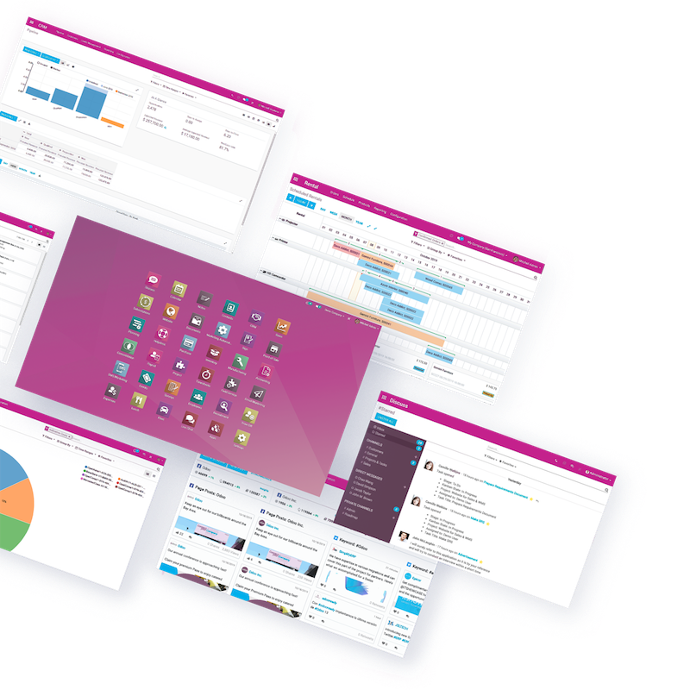 It will cover all your needs
More than 70 applications are standard in Odoo.
They are perfectly tuned, integrated, ready for immediate use.
E-c ommerce, CRM, marketing, e-shop, inventory, production, project management, human resources, e-learning, help-desk, document management, events, rentals,...

Expandable with more than 43.000 applications
When something isn't standard, you'll find thousands of developers around the world to make it happen. More than 500 applications are created per month. The Odoo App Store is the fastest-growing ERP marketplace in the world.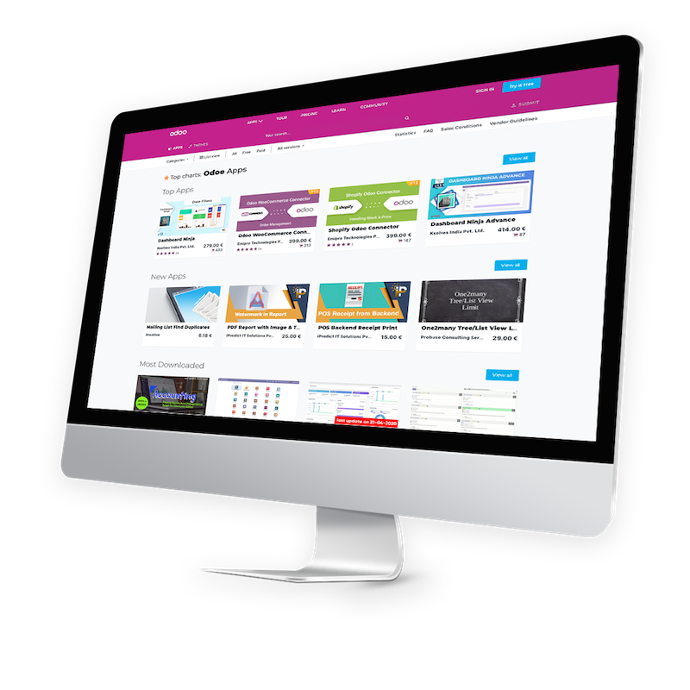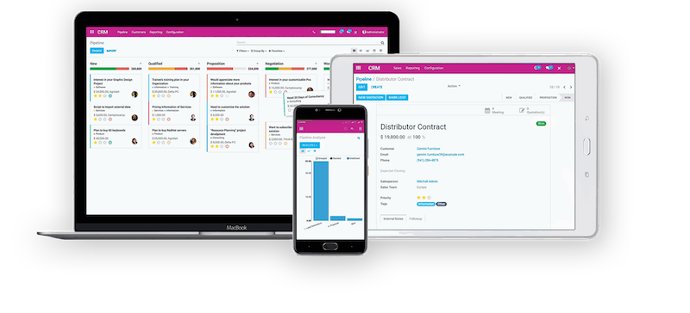 It also works fully on mobile phones and tablets
From the beginning, the system has been created with the intention of working perfectly on mobile devices. It extends the use and availability to all areas of use.



You can customize and expand the system yourself as you need to quickly change and set up your internal processes
As the company grows and develops, there is still a need to modify, improve or change something in the system. Do you have a skilled colleague? Then you can do it yourself without knowledge of coding. This will save you a huge amount of time and money that you would need to spend with an external implementing company.


Affordable pricing policy
Even for small teams

You get all the applications (modules) and you pay only for the number of users. There are no restrictions, all users can access all applications, as long as you do not restrict access yourself.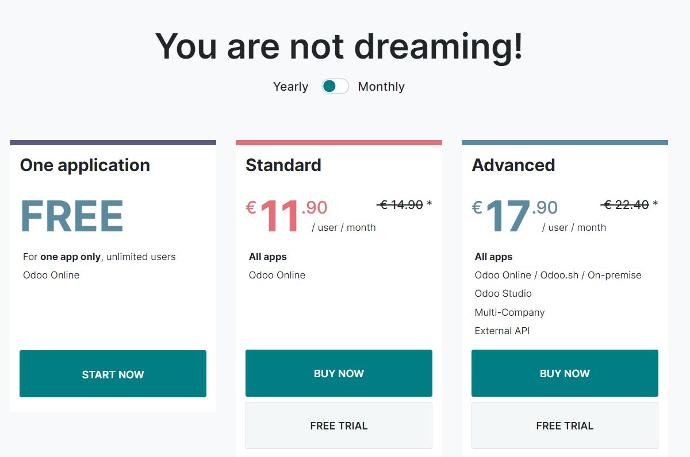 Secure from the cloud or your server
Odoo understands how important security is today. All transmissions are encrypted and you can either run the database itself on well-secured Odoo servers, or on your own server.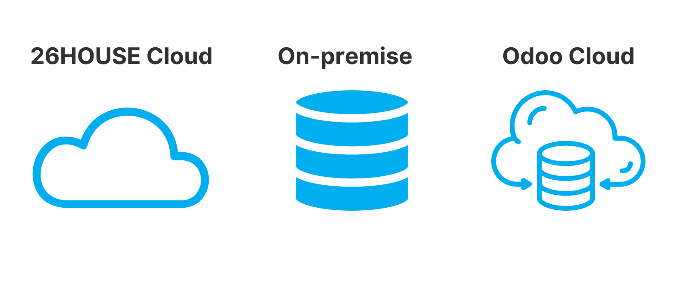 We are a European certified partner of Odoo
with 20+ years of experience

We have been cooperating with 26HOUSE for more than 5 years on several IT projects that are important for entire HB Reavis group in real estate industry. We very much appreciate proactivity, flexibility and professional approach of 26HOUSE staff in the planning & analytic phase of IT projects, in the phase of custom software development, implementation and later managing the maintenance & support of our applications.
We have felt for a long time that we have room for optimization and higher productivity in our production plan. However, the results of ERP Odoo's implementation pleasantly surprised us.

Also, thanks to our willingness to adapt to the existing process standards in Odoo and excellent cooperation with the implementation company 26HOUSE, the investment in the system paid off in less than one month from introducing the system into practice. We are already looking forward to the ongoing phases of introducing Odoo to other parts of our business.

The Odoo system allows us to gradually implement and integrate individual modules into one ERP according to our requirements. We really appreciate the opportunity to adapt the system to our specific needs, and we also appreciate the services of the support team and the professional approach of the consultants 26HOUSE who specialise in the individual modules.

V dôsledku rýchleho rastu nášho podnikania a následného zvyšovania komplexnosti a administratívy interných procesov sme ako líder na trhu zberu k uchynského odpadu a použitého oleja pristúpili k zásadnej modernizácií našich informačných systémov vďaka implementácii moderného ERP systému Odoo.

V našom podnikaní sa kladie vysoký dôraz na aktuálnu a presnú správu kontaktov, odberných miest, zákazníckych údajov a konkrétnych obchodných podmienok spolupráce s klientami. Skutočnosť, že máme viac ako 10 000 aktívnych zákazníkov, vďaka Odoo a efektívnej implementácii spoločnosťou 26HOUSE, môžeme celú agendu vzťahov so zákazníkmi, ich digitálny onboarding a komplexnú fakturačnú administratívu prenechat na automatizovaný informačný systém.
Odoo je super v tom, že základné účtovníctvo je veľmi dobre a jednoducho vzládnuté, ale hlavná výhoda je v existencii SAP logiky, ktorú Odoo dokáže veľmi efektívne a za ďaleko nižšie náklady preniesť do kontrolingu a podpory manažérskeho riadenia.

Účtovníctvo záčina v nákupe a zrkadlovo v predaji, a vďaka flexibilne zvládnutému procesu objednávok, jednoduchej obsluhe, širokej škále nastavení, analytickej evidencie, a možnosti vytvárania nákladových centier sa dá robiť účtovníctvo vďaka Odoo ďaleko efektívnejšie, automaticky a v požadovanej biznisovej logike konkrétneho podniku. A to, že je Odoo plne webové online ERP už aj so slovenským a českým účtovníctvom je skvelá správa pre naše podniky.​
Previous
Next